I have a new zine for sale!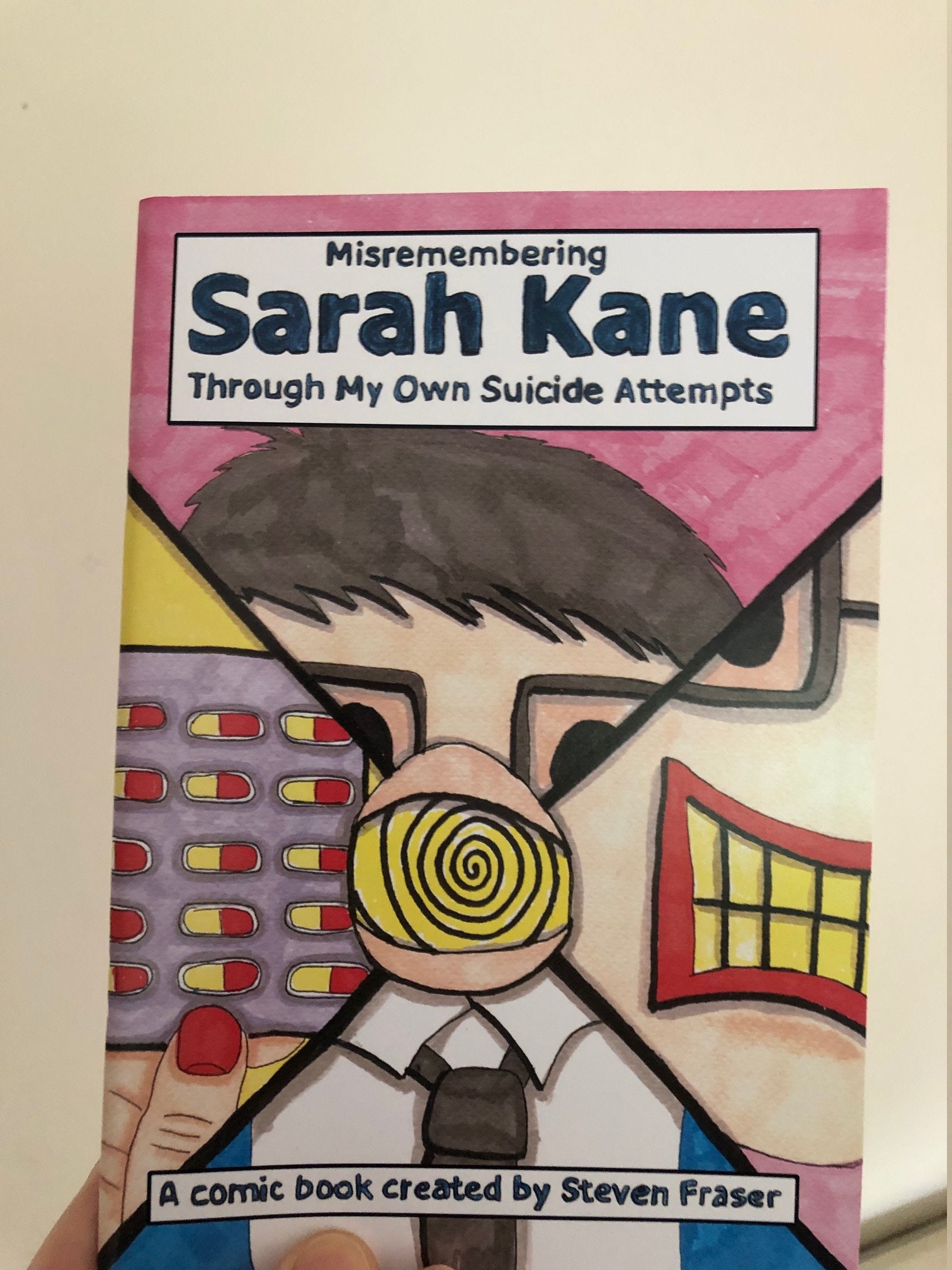 Misremembering Sarah Kane Through My Own Suicide Attempts is a comic book zine about my own experiences with mental health, suicide and self harm. The zine features text, essays and comics. It is an abstract retelling of how I confuse my memories with my experiences of watching and reading plays by the cult 1990's playwright Sarah Kane. I use comic books as a means to discuss being a suicide survivor and how this can affect memory and personal experiences.
Sarah Kane (3 February 1971 – 20 February 1999) was an English playwright who is known for her plays that deal with themes of redemptive love, sexual desire, pain, torture—both physical and psychological—and death.
The zine is –
Full colour
40 pages
Staple bound
and Awesome
You can buy the zine here –
https://www.etsy.com/uk/listing/709565236/misremembering-sarah-kane-through-my-own?ref=shop_home_active_1